WHY CHOOSE DETROIT TOWING
There are plenty reasons why!!
Detroit Towing provides Light towing and Heavy duty towing to the Metropolitan Detroit area and surrounding suburbs. We are a conglomeration of dedicated towing service professionals awaiting the opportunity to prove ourselves to you. We are a company dedicated to honest pricing and timely professional service. We are well aware of the stigma of "shady practices" that surrounds the towing industry. Our pledge to our customers on every service call, is to put to rest that stigma once and for all. Detroit Towing is 24 hour a day seven days a week operation. We provide onsite service no matter what the conditions or what time of year it is.
Our Dispatchers are standing by.
Call us now for a price estimate. (734) 237-7220
Flat Bed and Light Duty Towing Service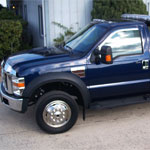 Detroit Towing operates flatbed wreckers designed to tow without any damage to ones vehicle. Our flat bed tow trucks are used for services such as flat tires, engine stalls, and lock outs. These adaptable wreckers are perfect to tow all types of vehicles: classic cars, light trucks, cars with body kits, and motorcycles. We can also tow accident vehicles that are not capable of being towed traditionally. Flatbed towing is the most versatile type of towing and your best choice in most circumstances.
Heavy Duty Towing Service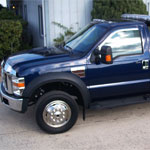 Detroit Towing provides medium and heavy duty wreckers to assist with the service calls that require a large scale heavy truck. Our professional operators are specifically trained to safely recover large vehicles in a safe manner that will provide no risk to individuals or first responders that are on scene. Detroit Towing can tow buses, semi tractors, and motor homes with ease at an affordable price.